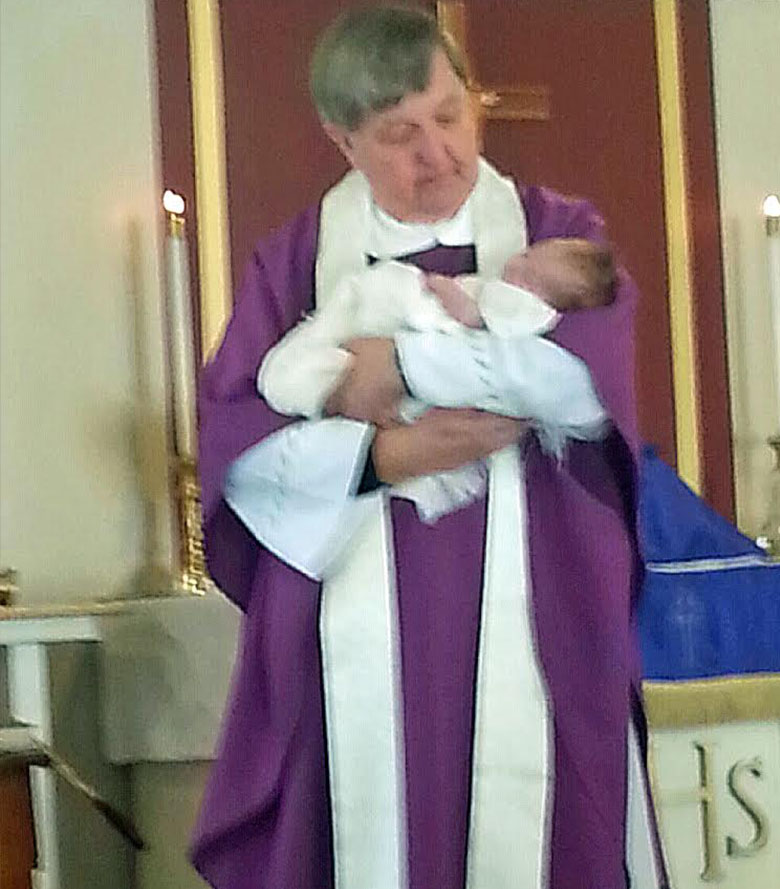 Saint Peter's Anglican Church is centered in the ministry that Saint Peter was called to perform for Christ's Church. He was called by our Lord to his function in Matthew 4:18 and 19:
And Jesus, walking by the sea of Galilee, saw two brethren, Simon called Peter, and Andrew his brother, casting a net into the sea: for they were fishers. And he saith unto them, "Follow me, and I will make you fishers of men."
Secondly, Saint Peter had an additional function described in Matthew 16:18:And I say also unto thee, "That thou art Peter, and upon this rock I will build my church; and the gates of hell shall not prevail against it."
Combining these two functions we believe that the Bible, as the revealed word of God through His Son Jesus Christ, is the rock upon which Peter stood, especially after the Resurrection of Jesus Christ from the dead and it is upon that rock that the Church is, and was, built. Before that event Peter had the habit of speaking before he fully understood what was happening and on several occasions he "put his foot in his mouth" by speaking hurriedly and rashly. After that event he was steadfast in the faith until the end of his life.
In applying these ideas to our local branch of Christ's Church, we believe that we are called to teach the truth of the Bible, of our Lord's life, and how that relates to each and every one of us today. We believe in reaching out for those who have been hurt by religion and helping them heal from those wounds through the truth of God's love for them. We believe in seeking the lost and helping them find this truth as well. We believe in answering the questions of those who are seeking a relationship with God and the people of His Church.
We believe that in these functions of helping and teaching that we will truly be 'fishers of men' and walking in Saint Peter's footsteps, just as he walked in the footsteps of his Lord and Savior Jesus Christ.
If you would like to join us in this teaching, healing, and service ministry we invite you, as Andrew did to his brother Simon, "Come and see." (John 1:39)
Fr. John Jacobs